Tae Kwon Do "Foot-Hand-Art" is Korean style Martial Arts training for everyone.
Join Now !
Welcome
To all the students who have begun their Tae Kwon Do training at White Tiger Taekwaondo School, I would like to extend a warm word of welcome. What ever your age or Martial Arts experience, White Tiger Taekwondo School, offers a unique training program from which you will benefit in many ways.
My academy's training system incorporates and emphasizes all aspects of the Tae Kwon Do Martial Arts: Spiritual, Mental, Physical, Traditional, and Philosophical. I sincerely believe that your training here will make you healthier and happier.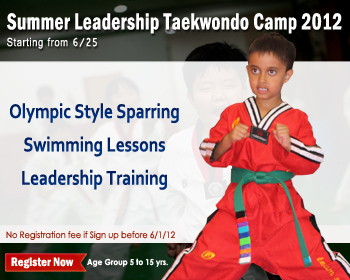 Grand Master CHAN HEE WOO (U.S.A – National Team Coach)
6 DAN Black Belt (Tae Kwon Do) Kukkiwon
4 DAN Black Belt (Self Defense) Korean Hap Ki Do Federation
Sung Dong High School – Korea , "Tae Kwon Do Team" Coach
14th Korea Seoul City Tae Kwon Do Championship. 1st place (Sparring) 1994
11th International Tae Kwon Do Referee in Austin, Texas 2011
2011 Universidad Olympic Game as a U.S.A National Team Head
Coach in Shenzhen – ChinaRead More